The Q&A @500px || Visually-impaired photographer Dillen van der Molen on creativity ||
For those who missed it?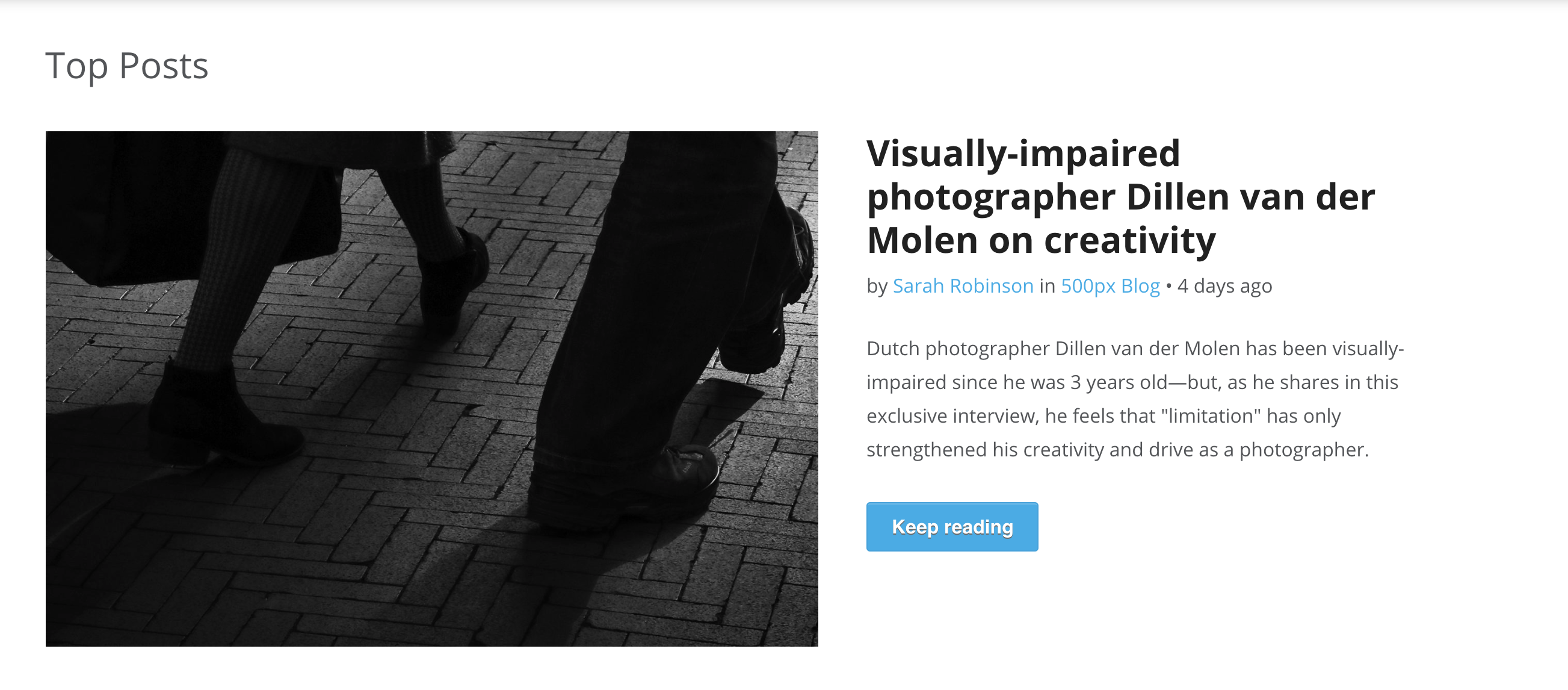 Hello, The Q&A interview about my work is now live! and for everybody to see and read via/ this link https://iso.500px.com/visually-impaired-photographer-dillen-van-der-molen-creativity/ . I'm very excited and very pleased with the out come i feel really honnerd and i'm very Thankful.
I hope you like the interview as much as i do it was an amazing journey setting this up. Im happy i walked it and i'll keep walking step by step click by click. I never thought a few years ago that i'll be on a blog post and shares with the leading photography community of the world at #500px.
There are a few people i would like to thank in particular for
standing by and helping me with this.
* Arnold de Meijer (Tekst/Sarah Robinson Team @500px)
* Anton Markov Photography (Portraits)
* Rens Valkenburg (MrOfColors. com GraphicDesigner/Webdesigner)
* FotoSipkes (PhotoStore)
* InspireMediaGroningen (Staff Marianne de Lange en InePaulien Weijer)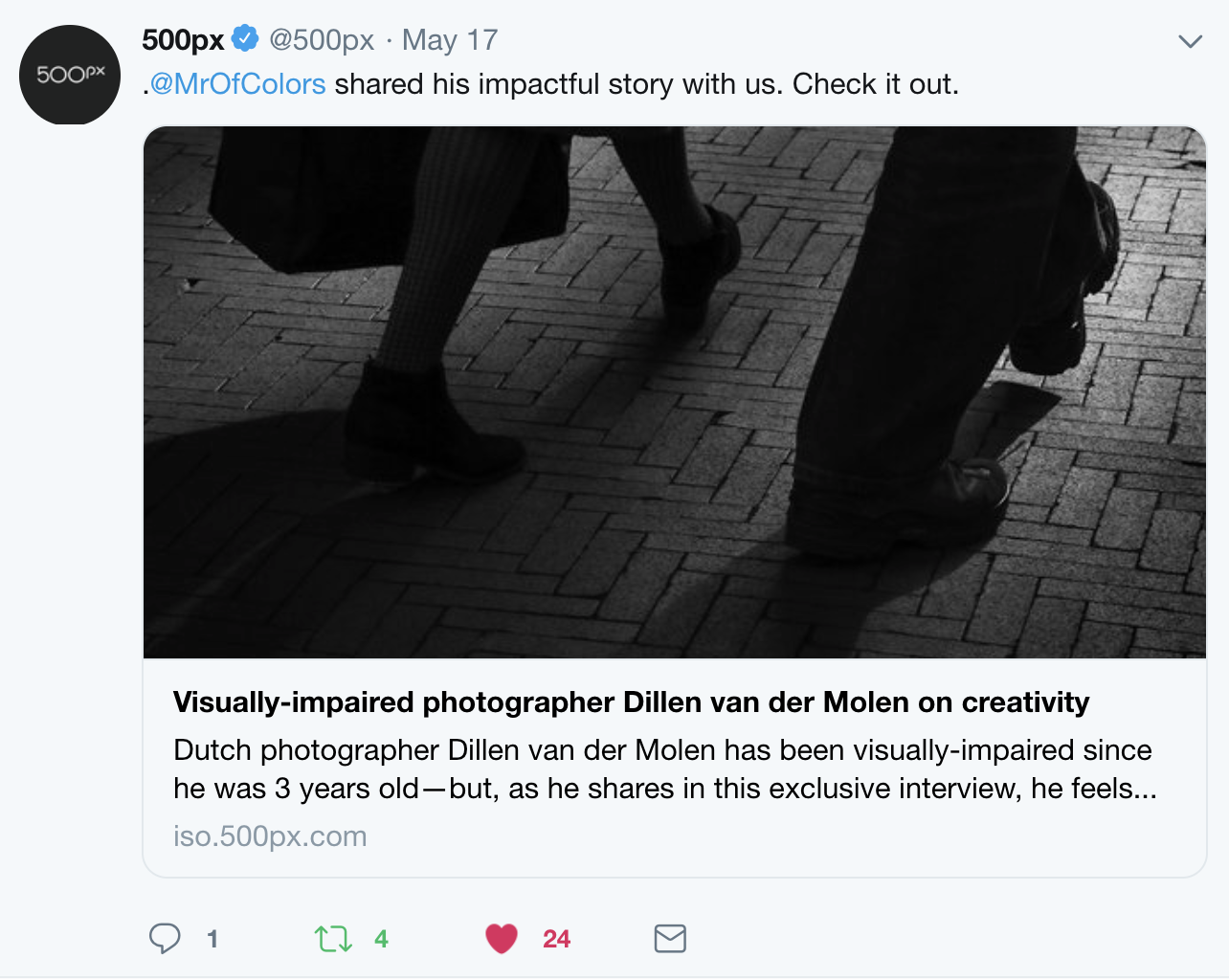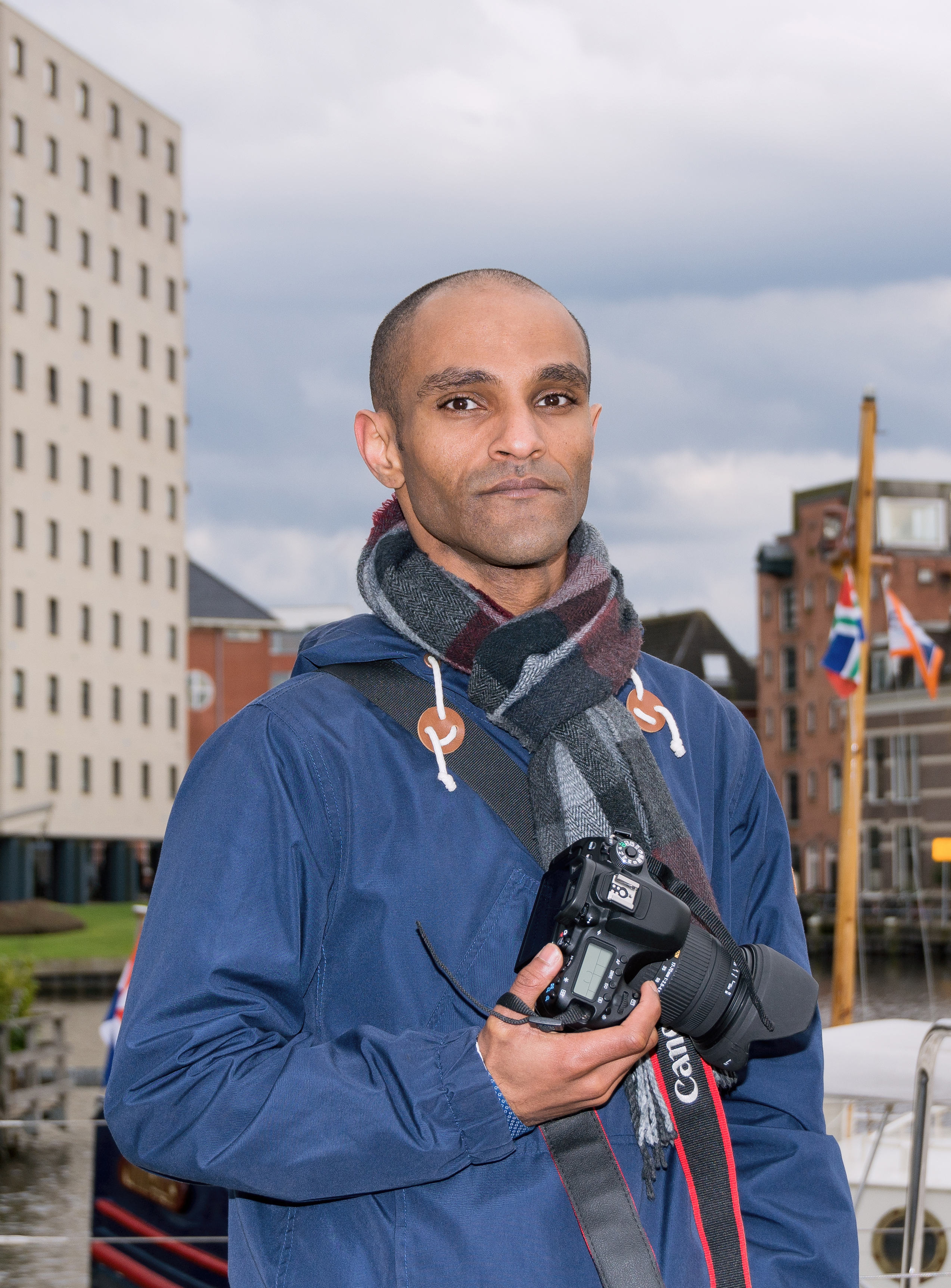 Portrait by AntonMarkovPhotography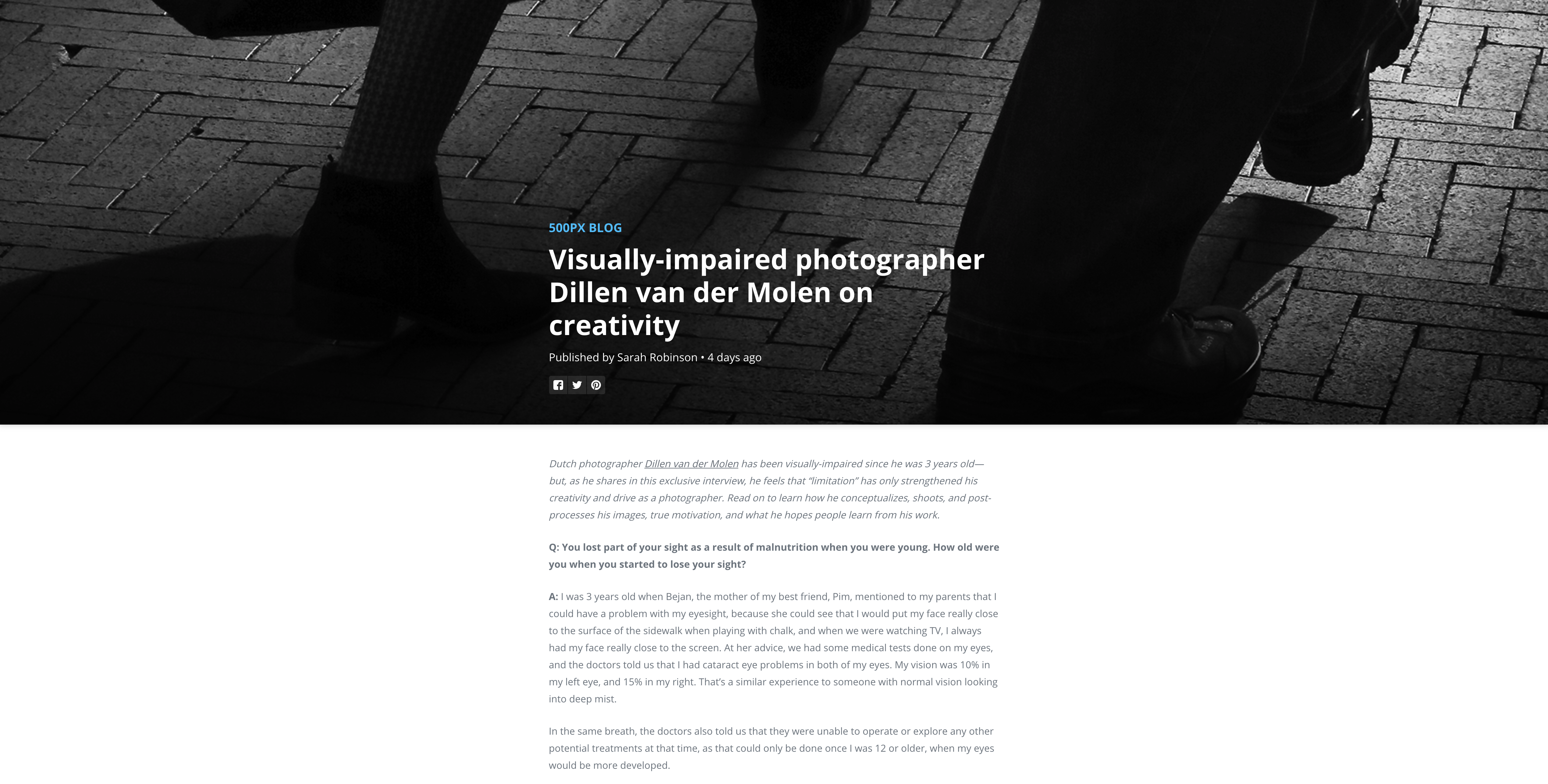 Thanks alot to any-one who supports/likes/shares/comments/ on my work it means alot to me and its much appreciated Thankyou! very much.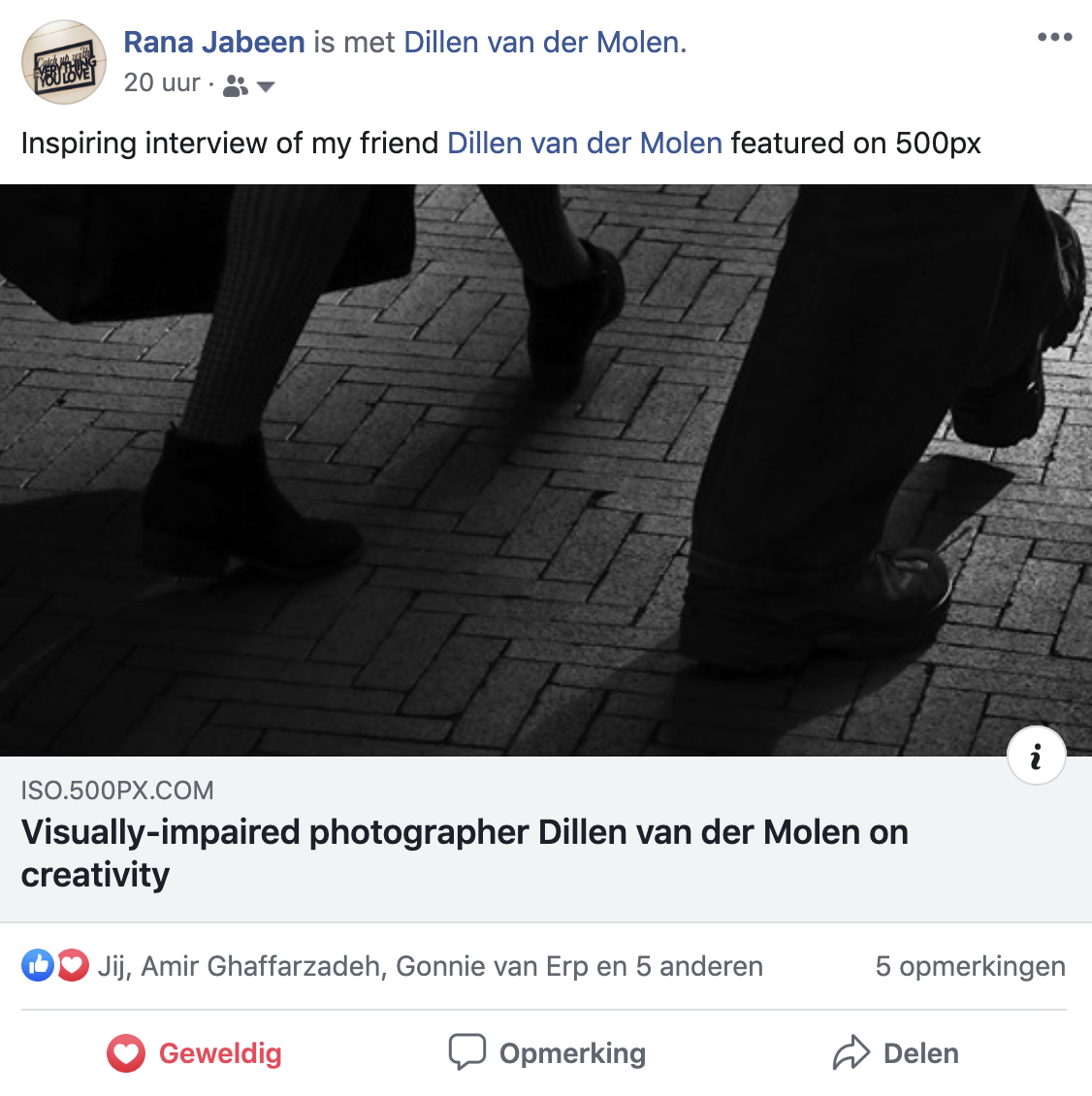 Thankyou! very much Rana https://www.facebook.com/huesandpixelsphotography/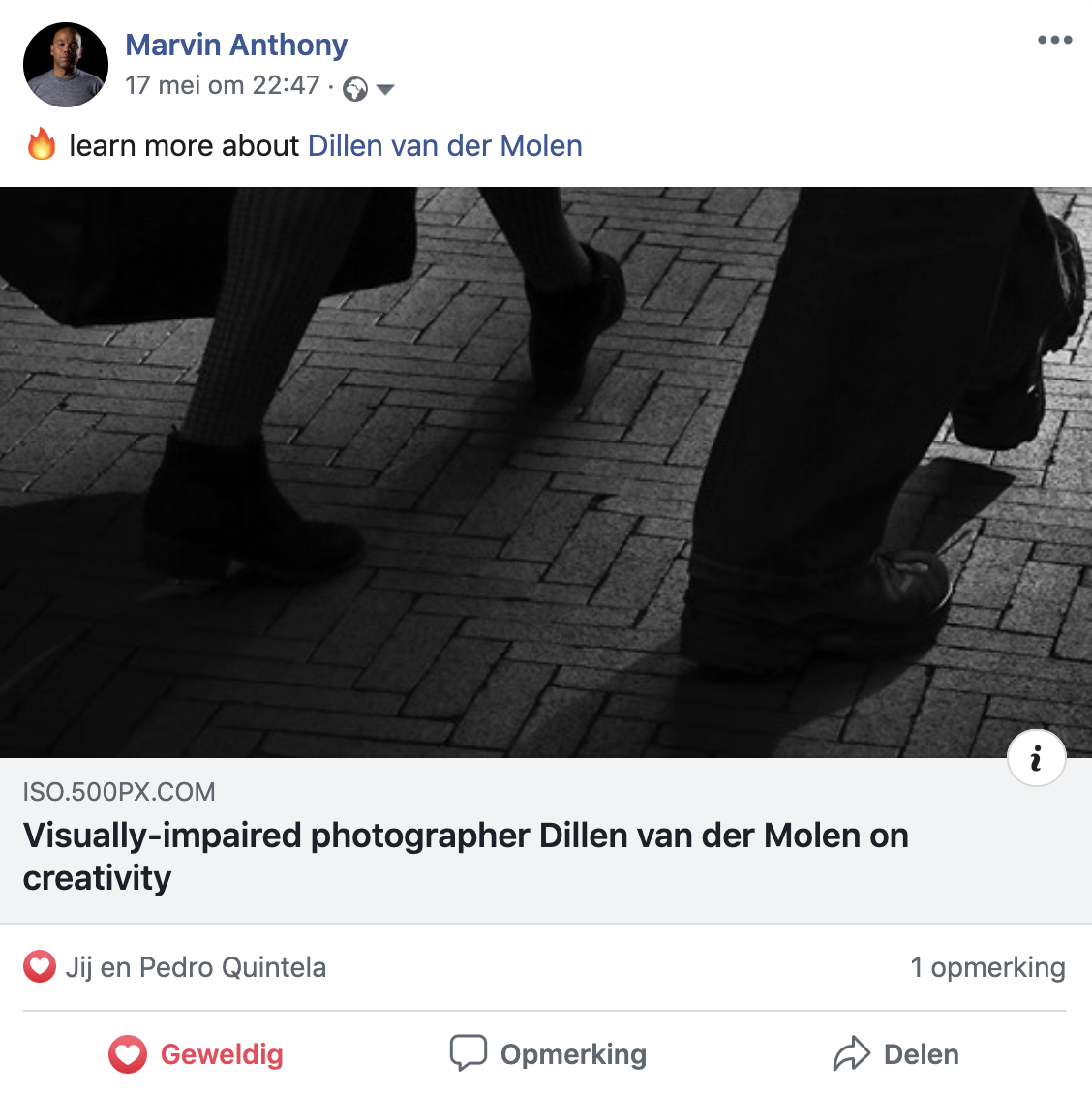 Thankyou! very much Marvin www.facebook.com/photosbymurph/
Have a great new week everybody!
Much Love
DillenvanderMolen